Cute things to say to your boyfriend
Words play a very powerful role in growth and development of relationship. Being a girl if you can learn the tricks of what cute things to say to your boyfriend, you can really make your boyfriend smile with your sweet and sugary words. Those little cute words that you say to your boyfriend really convey all your positive emotions and love towards him. There are many small and big things you can do and say to your boyfriend to bring a cute smile on his face and keep him happy always. Note that guys love to be complimented by their girls and beside that communication in a cute and sweet way also raises the standard of love, respect, emotions, understanding, intimacy and sex in your relationship. So girls let's find out some little cute things to say to your boyfriend to boost your love life.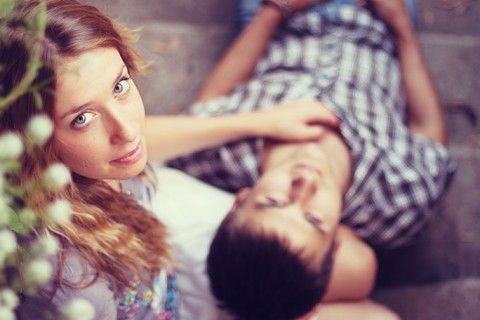 Cute Things To Say To Your Boyfriend – 1
Every morning as you wake up send a sweet text message to him saying "Hey My Handsome sweetheart" Good Morning this will make his day. It's a small text but more powerful and influencing than a normal "Hi" or "Hello". It shows your true sentiments and love towards him.
Make him feel from time to time that he is more than just eye candy. Tell him your pleasing smile makes me go insane and crazy every time I glance at your sweet face.
I feel so blessed and loved when you are around me. Your love is priceless gift GOD has given me that I would cherish for the rest of my life.
You look so sexy and hot whenever you wear that black and skinny shirt of yours. All the girls keep checking you though somewhere in my heart I feel jealous but at the same time I also feel blessed to have a guy like you in my life.
I love the way you love and pamper me all the time. I wonder how you know every inch of me.
I love the way you care and love me with your gentle touch it's amazing but the only complaint I have is all your sweet efforts are spoiling me by making me lazy.
You are like a delicate and soft chocolate, tempting, seducing, exotic and irresistible.
Every time we kiss it's so stimulating and seducing that I find it very difficult to take my lips away from yours. It's tempting and sweeter than any other chocolate or cake.
Whenever I get bored I think of you and when I think of you I start reading your old texts and your old but loving pictures and when I start reading your text and looking at your pictures. I feel so happy and contented that I forget the whole world. Other girls watch movies and listen to music to pass their time. I love reading your text and looking at your old pictures to pass my time, you are my favorite show that I always love to read and watch.
If I could write all the meaningful words in the dictionary of love still it would not be enough to express my love. Maybe kisses and hugs could express the exact feelings in my heart for you.
When I am with you, I feel like queen of the world. But that's not what I want. What I want is to be the queen of your heart because my world of happiness lies in your heart.
When I was a high school teenager my friends use to gossip about "love at first sight" and I always felt what it was. But I understood the true meaning of "love at first sight" after I met you.
You are like a dream come true for any girl in the world and fortunately you are my dream which came true for me.
People say it takes one blink of eye to fall in love with someone. I never believed until I locked my eyes with you, but once I did I lost my heart in the depth of your eyes.
You are so hot, sexy and admiring that every girl in my friend circle say you are her secret crush. It makes me jealous from inside, but at the same time I also I feel proud of myself.
Many girls say they are addicted to clothes, food, and wine. But my addiction is your sweet lips the more I kiss you, the more crave for them.
Loving you is like addiction that cannot be stopped in this birth. The only thing that can stop me from this addiction is death.
You are the reason behind my smile, if somehow I happen to lose you I will lose my smile too.
I just don't understand how you listen to all my stupid talks so patiently.
Cute Things To Say To Your Boyfriend – 2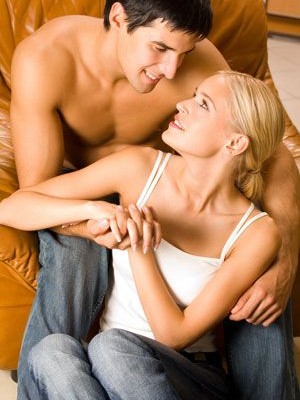 You are still my crush
This is a big one as we all know in the first phase of any relationship when everything is new and exciting. You are on the peak of your dating and sex life but very soon it all ends. This is the time when most couples drift apart as the exciting sex and romance slowly starts to fade away and later gets vanished completely. In spite of this if you say him that you still have crush on him, it truly shows the intensity and depth of your love for him which is truly amazing and letting him know how you feel about him definitely make him feel proud of you.
Compliment him at the right time
If you compliment him by saying he is great kisser in front of his dad he won't appreciate that. But if you compliment him on his physical strength by saying how manly and masculine he is, how amazingly he smiles, How protected you feel when you are with him. He will take all this compliments happily. And the remaining good compliments about his physical traits you can tell him while you are having private time with him. Because some compliments are good to be spoken publicly but some are good when spoken secretly in bedroom.
Always appreciate his gifts
There many cute things to say to your boyfriend but out of all, these one really holds the key to his heart. Girls learn to give privilege and respect to any gift presented to you by your boyfriend. Let it be small or big, costly or cheap it doesn't matter. What matters is the feeling inside that gift. Even if he presents you ordinary but decent looking necklace tell him that your friends really admired his choice and taste. Narrate everything with excited and animated look on your face. Believe me he would be thrilled and excited with happiness and highly pleased with you and yours friends too.
Life without you is like hell
Two people in deep love together cannot ever imagine to spent life without one another. This is one of the best cute things to say to your boyfriend. Communicating with your boyfriend by saying that you cannot live your life without him shows yours true gesture of love and affection towards him. This small communication will make him feel great deep in his heart.
You are the most handsome guy
This is most obvious cute things to say to your boyfriend. All guys want to be appreciated but they feel much happier when the appreciation comes from their girlfriend.  He would love it when you say him that he is the most handsome guy you have ever met. His confidence would get sky high after hearing this compliment from you.
You are fantastic in kissing
Tell him that the way you kiss it really turns me on. Guys love when their girlfriends compliment them on their kissing or sexual skills it boosts their ego with pride. Simultaneously pushing them to try and make extra effort to improve their kissing skills.
Understand him generously
Always understand his feelings and make him feel deep in his heart that you are always there for him any time he needs your support and love. Every now and again when you are sharing peaceful moments with him, curl your fingers in his hairs gently and pamper him with love. This will boost his confidence and do world of good to improve your relationship with him.
Never miss single opportunity to show your boyfriend how much you love and care for him. Sweet and gentle words are always appreciated everywhere you speak than why not try using them in our own love life. Your few and little words of gesture, love and feelings would surely do world of good for boosting your love life. This sweet little action between couples keeps the spice in relationship alive and can have tremendous effect on how you feel in your relationship. Also, these cute little compliments will make him one man woman by sticking close to you for the rest of your life. And that's what you want isn't it?
 I hope you found the post on cute things to say to your boyfriend useful. If you really liked it please comment and share.