Sweet Things To Say To Your Crush
Do you find difficult saying sweet things to your crush? The same old story was with me once in my life too. I had crush on someone but I didn't knew what to talk and how to initiate conversation. Guys it becomes very difficult sometimes to find good and exotic words to impress your crush when they are around you. You try to put your best efforts still you feel deep inside something is missing. You believe in your mind that you need some kind of magic word to say to your crush and win her heart for the rest of your life. So let's find out what sort of sweet things to say to your crush to make her notice you and start a conversation to take your relationship status from crush to passionate love and fondness for each other.
Sweet Things To Say To Your Crush Part-1

Text messages
Talk something on neutral topic
If you want to learn how to start a conversation with a girl the best way is – suppose you and your crush study in the same class. What you can do is pretend by asking for help on certain topic that you don't understand clearly. Note that you need to be gentle and soft while asking for help. When you ask for help in nice way, she wouldn't be able to deny you. Once you start your conversation you would get a good opportunity to switch on to another topic like her hobbies and interests. Note that girls love to talk about their own interest and hobbies and more important they like guys who pay attention and listen to their words carefully.
Ask for her cell phone number
While you are busy having conversation with your crush. Observe her expressions while she is talking whether she is finding you interesting or not. It's very important to create curiosity and interest in a girl's mind to keep her interested. If you believe she is interested and comfortable just ask her to exchange phone numbers, but do it in a low and soft voice.  Make sure you continue with the topic further in order to make things look real and natural. Note that this conversation would definitely ignite your hopes for future.
Text her next day not on same day
It's very important to know what your crush thinks about you. It's obvious that you have got her number and you cannot resist the temptation to send her quick sweet text message. Note that before you text her on the very same day it's good to wait and watch her reaction. Keep the mystery alive and wait on the first day. It could be that she sends you the first message and if she does that it could be great moral booster for you. Secondly not sending text on the same day will also prove you are easy going and not a desperate kind of guy. Remember that even if she doesn't text you on the same day, it will always be on the back of her mind that you have her number. And that would keep her guessing too so I believe it's great to keep the mystery alive on both the sides on the first day at least.
When you do text her do it casually
Since, everything is new as far as your conversation with your crush is concerned. It's not a good idea to send any romantic texts at this point of time. Send a simple text saying "Hey how was your day I hope you are doing good?" If she replies than ask her "What are you doing now?" Try to keep the conversation moving to a point where it turns interesting and adventurous. Repeat the whole process for some days and at any point of time if you feel that she has started liking you. You can go ahead on the next stage to make things little intimate and sexier.
Make proper use of emoticons
Sweet things to say to your crush with proper use of emoticons I believe emoticons are not like words but they can express your feelings in much better way than words if used correctly. Start with a smiley emoticon and in the middle of the conversation send a flirty emoticon and wait for her to reply. If it's positive than go ahead write a small poetic phrase saying "My heart beats very fast when I see your text" If she ask why write "I don't know but one thing is for sure every time I see your text the entire world stops and the only thing that flashes in front of my eyes is your face and it is a kind of feeling that I never had in my life before". This would probably ignite the tempo in her heart too only if she has any feelings for you. So keep your fingers crossed GOD BLESS YOU and hope for the best.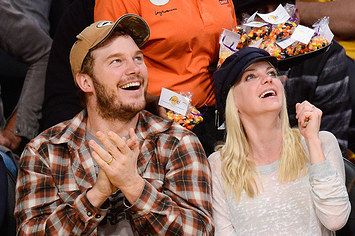 Sweet Things To Say To Your Crush Part-2
Text messages part is over
Be soft
It is very important for you to have good reputation in eyes of your crush. Be kind not only to her but also with other people in your family, friends and around you. Be soft and gentle in your words always try to be a guy who believes in building relationship and not breaking them. This would certainly make your crush feel what a fantastic guy you are.
Get involve in her group
Your first priority is to get a place in her group. If you get this opportunity make sure you grab it with both hands. Try to keep your appearance friendly and admirable as far as possible. This would boost your liking in her friend circle as well. Secondly try to combine your group of friends with her group that way you would have your best chance to get more closer to her. Remember when two group combines there is always big probability that few guys and girls out of all would get intimate with one another.
Pay attention to her
The best way to a girl's heart is listening to her and fulfilling all her needs. Always listen to her whenever she speaks something it doesn't matter what she talks. What matters to her is you listening her carefully. This way you make her feel special and important and also increase your chances of making her fall in love with you.
Look Dashing
Remember it's not about good looks all the time, it's not necessary that all men are born Brad Pitt or Tom Cruise. But you also need to understand that all girls wish somewhere in there heart to have a guy like them in their life too. It's absolutely fine you are not one of them but try to alter your looks by going gym, wearing sexy clothes, a nice haircut  to change the way you look and stand out from the  crowd.
Leave a small note
In today's time when we talk about social media it sounds bit weird when we talk something like this. But believe me old is still gold, what you can say in writing will always be difficult to speak in person. Leave a sweet and subtle note saying "Girl in my dreams I see your face, if you come in my life no one else would take your place". This is a small line but it will make you a hero in her life and also win her heart for you.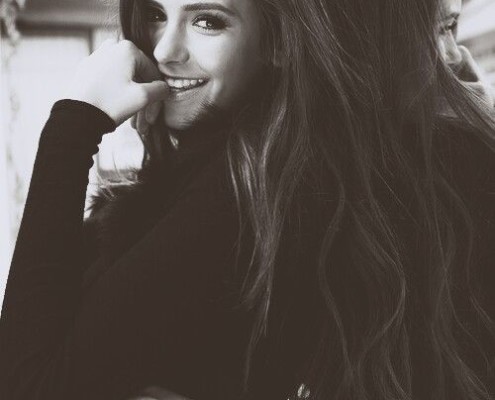 Appreciate her looks
If you want to impress her appreciate her looks, compliment by saying something positive about her face, lips, dressing sense and hair style. Compliment her by saying "The sweet fragrance of your perfume blows my mind away", "I love the way your hairs shine when the sunlight falls on them", Also gaze her eyes in nice and gentle way if she ask you "why are you constantly looking in my eyes reply her by saying "I find it difficult to keep my focus on anything else, when you are around me believe me or not you eyes are amazingly distracting" This sorts of compliments would definitely blow her mind away and she would desperately start to wait for the day you would propose her.
Never get desperate
It's absolutely fine you like this girl and want to have relationship with her. But what you need to understand is you tried hard and did everything that you could. Now it's up to her to decide what she wants, you cannot force her to notice you. If she is not willing to be with you it's not your fault. Take it positively and keep your options open and wait for the right girl to come in your life. Do not get disheartened as it is rightly said "God is always busy writing the best love story for all his children's" Maybe it's not your turn now but maybe later. GOD BLESS Take care and enjoy
I hope you found the post on sweet things to say to your crush useful. If you really liked it please share and comment.