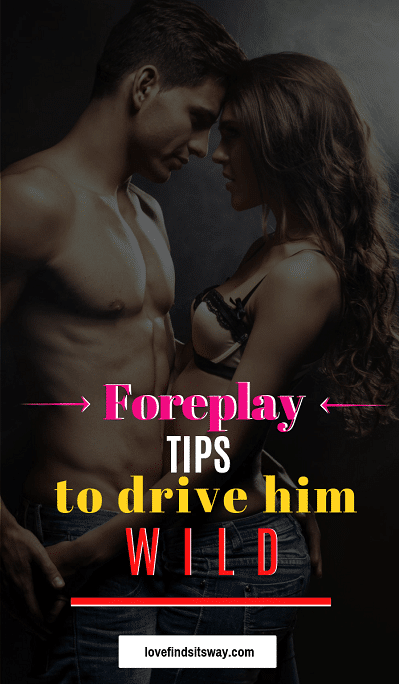 Women want more foreplay. Most men have known about the importance of foreplay tips to seduce a woman for years, but not every guy thinks that this advice applies to him.
Some think that foreplay tips involves a few kisses, a few suggestive gropes, and a quick strip tease before getting down to business.
Luckily for a woman, celebrities like Sting have exploded the myth that sex is something that starts once all your clothes are off.
The English singer once famously remarked that he enjoyed hours-long tantric sex sessions with his wife Trudie Styler, only to qualify his comment later with, "Yes, you can have sex for six hours, but it includes dinner, a movie and maybe a lot of begging!"
More and more couples are taking a cue from Sting and beginning to include romance as part of foreplay.
Seduction occurs over dinner and a movie and continues on to the bedroom without missing a beat.
Of course, singletons could count their pre-date preparation – waxing, tweezing, self-tanning, and squeezing into sexy lingerie – as "foreplay tips" if they really wanted to.
When you're dating, everything from over-drinks conversation to a light touch of the hand feels like foreplay, in the hope that all this flirting is actually leading somewhere.
Technically, however, foreplay is the warm-up to sex, and usually involves activities like kissing, caressing, massaging, dancing, strip teases, mutual masturbation… basically anything you can think of that you don't consider sex!
The biological purpose of foreplay is to prepare the body for sex – in a woman's case, to get her sufficiently lubricated so that sex is comfortable.
But foreplay does much more than arouse you mentally and physically.
It ramps up the sexual tension, makes you feel emotionally close to your partner, and sets the stage for the kind of sex that will occur.
Let's look at these functions more closely, to see how you can use foreplay in novel ways to blow his mind in bed.
Foreplay Ramps Up the Sexual Tension One sure-fire way to make a sexual experience out of this world is to build sexual tension slowly, until it nearly boils over.
The more you anticipate a sexual encounter, the more you enjoy it once it finally happens.
That's why sending saucy text messages, slipping notes into your partner's briefcase telling him what you want to do to him that night, or whispering XXX-rated suggestions while you're in a public place can all count as forms of foreplay.
There's nothing worse than thinking about sex all day when you're stuck at work and being unable to do anything about it.
But there's nothing better than the moment you're finally home and your beloved is there with the same idea.
Foreplay Makes You Feel Closer Without foreplay, sex can feel perfunctory and lacking in meaning.
Although there can be a time and a place for "Wham! Bam! Thank you, ma'am" sex, most women prefer a little more lovin' in their love-making.
Much of what makes foreplay games so hot is our appreciation of our partner's body, and our knowledge that he is appreciating ours.
When he lingers over your shoulder blade or the curve of your breast, you feel his desire and adoration.
Even the way he looks at you can send tingles down your spine.
When a man takes time making love to you, you know that he is after much more than sexual release.
He wants to savor every moment with you and extend the pleasure by drawing out foreplay until neither of you can bear it any longer.
You can take advantage of this aspect of foreplay tip by letting your partner know just how much he turns you on.
Tell him what it is about him that makes you hot.
Maybe it's something he does to you, or maybe it's a part of your body that you just can't keep your hands off.
Then demonstrate why you can't keep your hands off him!
There are a number of ways you can slow down sex and make it more intimate.
Try keeping your clothes on, for a starter.
The different textures will add to the sensual experience, and the frustration of being unable to feel your partner's naked skin will make it all the hotter when you finally can.
Another popular foreplay technique is to avoid touching his genital region until he's almost burning up with desire.
Caress and stroke every inch of his body around the penis, until he can't stand it any longer. (Warning: this could just frustrate him, so be sure to communicate!)
Foreplay Sets the Stage Lastly, if you're in the mood for a certain kind of sex – hard and fast, lingering and tender, romantic and sensual, experimental or risky – having the foreplay tips in your arsenal is the place to start.
Foreplay is where you establish the pace and tone of the sexual experience.
The kind of sex initiated by a dirty look, crotchless panties, and a hard nip on the lower lip will be very different from the kind of sex initiated by massage oil, scented candles, and soft lacy lingerie.
The best kind of foreplay, for a man, is the kind he doesn't have to initiate!
Men love it when a woman initiates sex. It shows him that she thinks about sex as much as he does.
Men don't need women to initiate sex all the time, but every once in a while is great.
Because men are often expected to take the leadership role, it can be a welcome relief when a woman takes it upon herself to lead a sexual experience from start to finish.
So if you're in the mood for a certain kind of sex tonight, let him know your intentions and take the lead.
For example:
#1. One couple I know enjoys "flashing" each other in public venues.
They haven't ever been caught, and it's inspired them to do some fairly naughty things – like having a quickie in the restaurant restroom!
#2. Another couple was coming home one night when they found that they couldn't wait any longer; they pulled off the side of the road and had sex on a dark side street.
Even making out in the car like teenagers can be great fun, whether your car is parked on a lonely viewpoint under the stars, or simply in your garage!
Set an Example Ultimately, the responsibility for longer and more satisfying foreplay lies with you.
If we're the ones complaining that we don't get enough foreplay, it's up to us to show our man exactly what we want.
If he starts to take off your clothes and you want to tease him a bit, move back and give him an impromptu strip tease.
If he's ready for the main course and you're not ready, tantalize him by massaging his penis or licking it, then place his hands exactly where you want them. He'll get the hint!
Whatever you do, don't complain about what you're not getting in bed.
Most men want to give you a satisfying sexual experience, but if they don't know what you want, they can't give it to you.
So do to him exactly what you want him to do to you, then switch places.
For example, if you want more massages, give him a full-body massage and then say, "Your turn!"
And never forget that incredible sex starts long before the first item of clothing comes off.
Tease and tantalize your man throughout the day, and he won't be able to resist you!
I will stop here. I hope you loved reading this short article on foreplay tips. If you really enjoyed it please do not forget to share it on your social media.